More than half of your guests
will purchase your
CUSTOM COOKBOOK
as a Gift or a Souvenir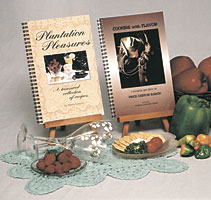 TGI Printed Offers Affordable
Cookbook Printing & Production Services
COOKBOOK SALES INCREASE INCOME
Most cookbooks retail for an average price of $14.95. Because of our economical prices, your cookbook will generate over 100% profit!
COOKBOOK SPECIFICS
Cookbooks from TGI Printed have a full-color cover (front and back) and include two color photographs. Cover paper stock is Glossy Enamel Cover. The inside pages for the Economy Book are 70# Offset Book Paper, the Deluxe Books are 100# Gloss Text Enamel.
The Economy Book is Saddle Stitched with two staples in the spine. The Deluxe Cookbooks have top-of-the-line Wire-O Binding which lays flat when opened, making it most useful as well as attractive. A Four-Page Color Spread can also be included in the Deluxe Books.
WE MAKE YOUR COOKBOOK PROJECT EASY!
Recipes can be furnished handwritten, typed or on a floppy disk. We will do the typesetting, design, layout, line graphics, copy writing, editing, preliminary proofing, color separations, printing, and binding.
Affordable Prices & Payment Schedules
Economy Book: No Minimum
Call for Prices

Deluxe Book, 1000 Book Minimum
32, 64, 96 or 128 Pages:
Call for Prices
1000 Promotional Cookbook Postcardswith your order
are an Additional $90.00

(Other types of bindings are available.)
If you have questions or would like to place an order,
call 281-650-6085
The #1 Best Selling Books
are COOKBOOKS
and they net over
100% PROFIT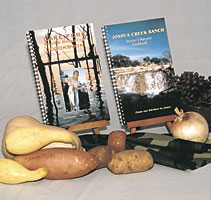 With TGI Printed,
publishing your very own
CUSTOM COOKBOOK
is easy-
and we're with you
every step of the way.